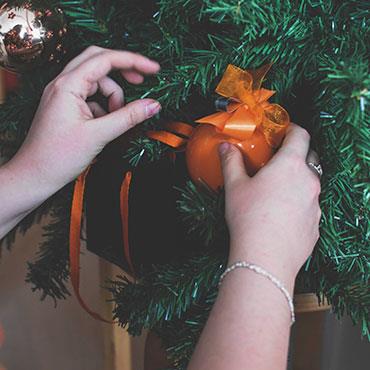 Gifts for the holidays
The end-of-year parties are coming up again. That is the perfect moment to surprise your loved one with a new jewel - or just treat yourself to a creation by Wim Meeussen. Because we have earned that in this weird year, haven't we?
Quick delivery or pick-up
We did not sit still during the lockdown. We replenished our stock as much as possible in preparation for the holidays in order to reduce waiting times. You can pick up your jewellery quickly or have it delivered via our courier service.
Personalised gifts
Would you like to give a personalised gift during the holidays, such as a jewel with an engraving or a custom-made piece of jewellery? Then count on a delivery time of 5 weeks.
Gift voucher
A gift voucher from Wim Meeussen appeals to everyone. The recipient can then select the perfect jewel himself. We have both paper gift vouchers (delivered via courier) and digital gift vouchers (via e-mail to print yourself).