The most beautiful jewellery for Valentine's Day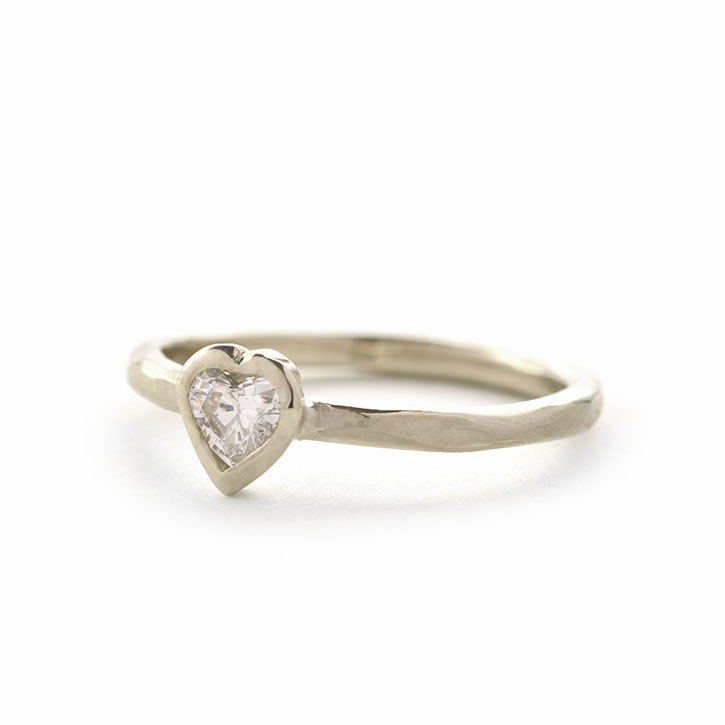 The most beautiful Valentine's jewellery
Why not surprise your Valentine with some jewellery this year? Because a set of dainty silver or gold jewellery is bound to please. Explore Wim Meeussen's most stylish jewellery for Valentine's Day!
Surprise the love of your life
Valentine's Day is the day all love-birds celebrate their union, often by giving thoughtful presents to each other. And there's no Valentine's present like jewellery! It gets worn anywhere and everywhere, meaning you'll always be reminded of that special someone in your life.
A vast range of Valentine's presents
Getting a present for your Valentine is more difficult than it sounds, as there are so many different things to buy, from a straightforward bunch of flowers to a romantic weekend getaway. Still, lots of loving couples opt for jewellery on this special day.
Even in this one category, there's A LOT to choose from:
Rings
Buying a ring for Valentine's Day is often a step towards something more serious, as many a man or woman will use this 'holiday' to propose to their partner. But even without a proposal, a ring makes a perfect Valentine's present.
Necklaces
There's no doubt about it: a necklace is one of the most popular pieces of jewellery for Valentine's Day. Especially when it comes to necklaces with hearts on them, though of course there are scores of other designs to choose from as well.
Earrings
From small, modest studs to long pendant designs, earrings please any woman. You can be sure you'll find the perfect pair of earrings for your Valentine with us, as our collection accommodates any style for young and old alike.
Bracelets
A bracelet for Valentine's Day is often engraved with a name to make it extra personal. You could even consider adding a little diamond as a token of your profound love for each other.
Personalised jewellery for your Valentine
If you want to pull out all the stops, then buy a piece of custom jewellery, as it will be tailored to the tastes and preferences of your beloved. Gold or silver, modern or classic, with or without precious stones... there are a myriad of combinations to choose from.