How much to spend on the engagement ring?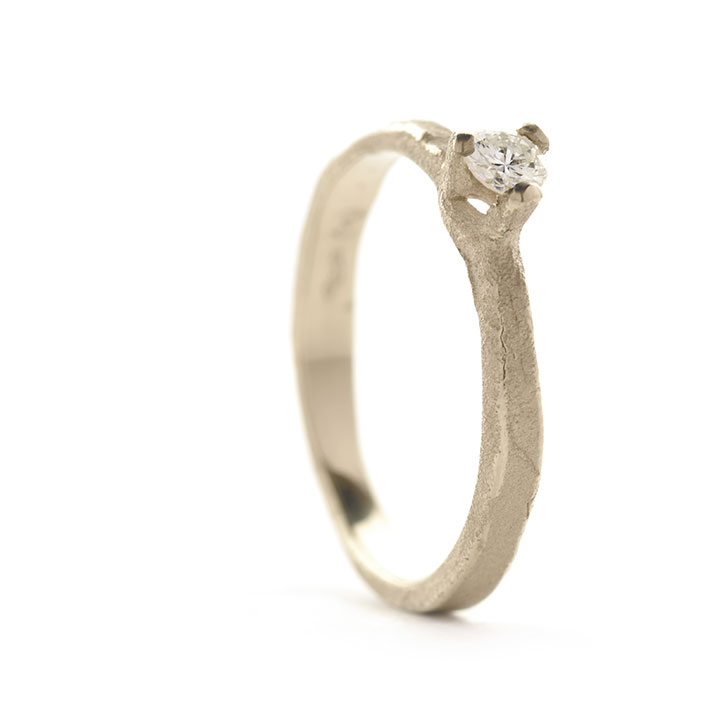 How much to spend on an engagement ring?
If you're planning to propose, you undoubtedly know it's all in the preparation: choosing the right moment and a romantic setting, not to mention the engagement ring.
Are you also one of those men wondering how much they should spend on the ring? After all, there's a plethora of clichés to do with the topic. But which ones are true and which ones are total nonsense?
Two months' wages
There is a 'rule of thumb' that says the value of an engagement ring should be two months' wages.
But did you know it was in fact a marketing ploy from De Beers, a big diamond supplier? When they launched their new campaign in the US in the 1980s, they told men they had to spend at least two months' wages on their engagement ring. Because your bride-to-be is surely worth it.
Needless to say their campaign was a huge success. And nowadays, Americans spend even more: research among 14,000 couples by wedding planning website The Knot has shown the average engagement ring costs $6,351!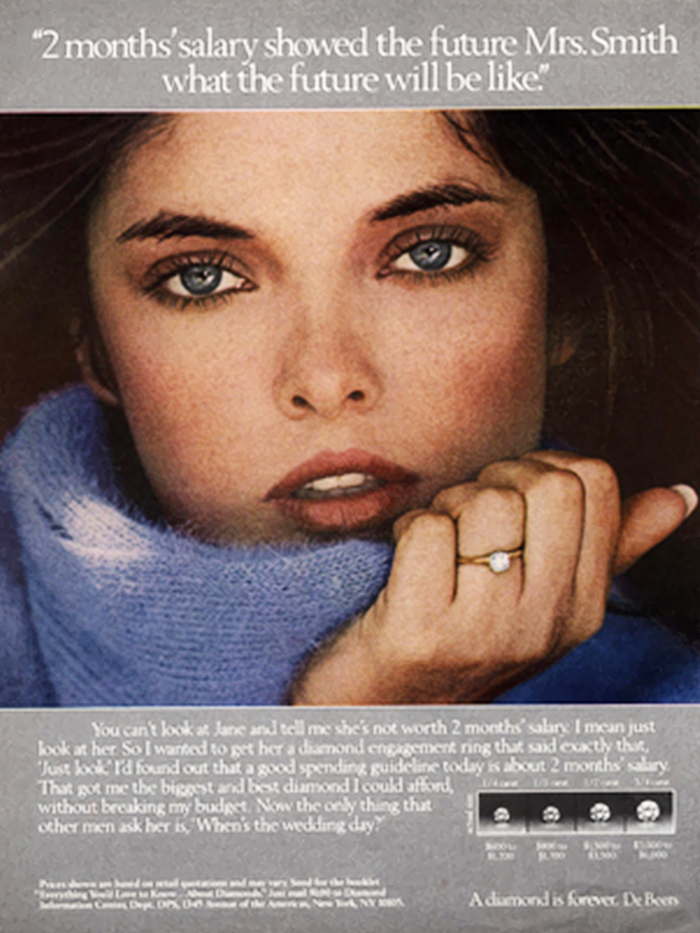 Average budget
Fortunately, the average budget for Belgian engagement rings is a lot lower, with prices mostly ranging from €500 to €1,000, depending on:
The material (gold or silver)
The weight (width and thickness)
The number of diamonds
In the end the price is a matter of personal preference. So just pay what you feel is right for you. An engagement ring should ultimately be of symbolic value, after all, and should serve as a sign of your love and commitment. The price tag is secondary.
An engagement ring for every budget
We have engagement rings in various price categories and are always happy to discuss what we offer for your budget. That way, your custom design will match your finances to a tee.
From €250 you will already have a good range of engagement rings to choose from for you to pop the question.
Choosing the right design
Find out (in secret) what your wife- or husband-to-be likes. Often they've given you some covert hints, but definitely ask friends or close family too. And why not snoop on social media?
Get some inspiration from bridal magazines or by browsing our catalogue.
Traditionally, engagement rings will be set with one or more diamonds, but certainly not everyone likes them! So do feel the ground first. Then you'll be sure to make the best possible choice.
Don't worry about size. The ring can be fit properly later. For free in our studio. However, if you are able to measure or sneak away a ring that fits the same finger well, we can provide a ring of the right size in advance, so you can score big time! ;-)