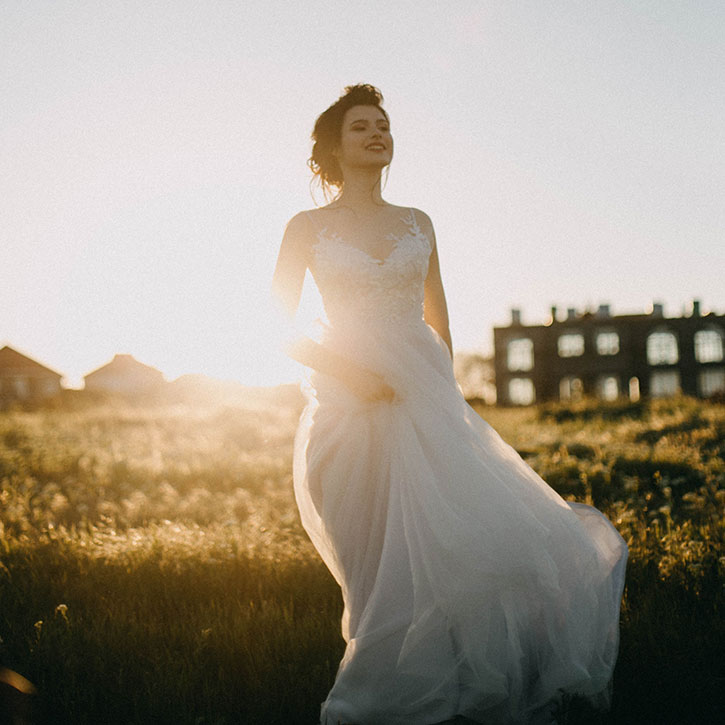 There's a lot more to organising a wedding than just saying 'yes'. There's putting together the guest list, sending out invitations, choosing the dress/suit, booking the venue... and not to forget the aesthetics of what will be the most memorable day of your life! Because, be honest, old-fashioned clothes or decorations are just not done, are they?
This is why we've put together a list of wedding trends for 2019.
Invitations
Every wedding starts with an invitation. These cards are essential, as they give your potential guests the very first impression of what your day will be like, setting the tone for the rest of this memorable event.
Want a trendy 2019 wedding? Then certainly get some unique invitations! Think gold foil, marbling, watercolour designs, etc., and seal the envelopes with your initials in wax.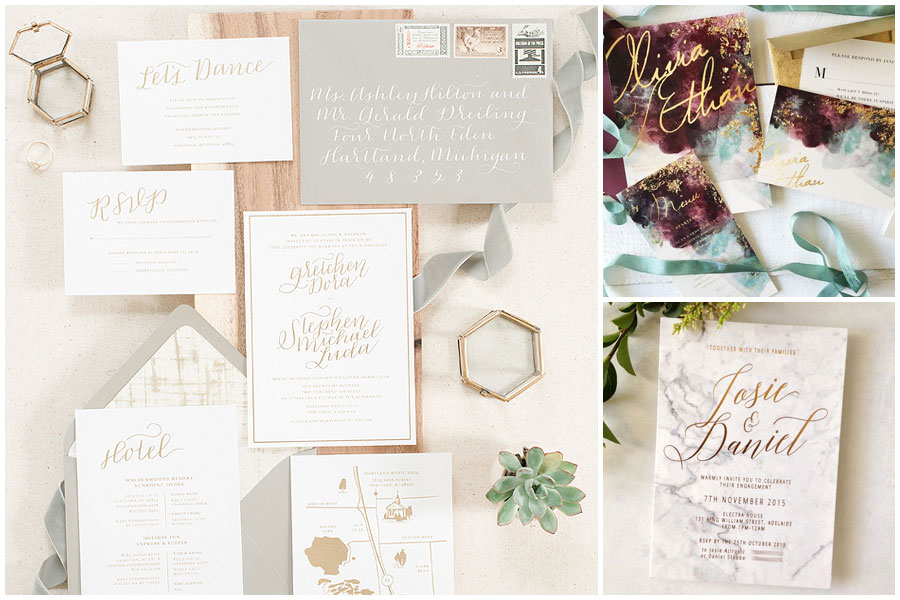 The dress
White is of course the colour for wedding dresses. But designers this year are after some colour too. Vera Wang, for example, has opted for striking colours to make her dresses stand out from the crowd. Not too flashy, of course, but just enough lively pastels to make a statement. Like things a bit more classic? Then get some colourful accessories: a bow, hair clasp, bracelet or necklace.
Flowers, too, are in this year. They're everywhere, as prints and decorations. Indeed, they're the perfect way to sneak some colour in amongst all the white.
Modern ballgowns have also been gaining in popularity in recent years, letting every bride make a wonderful impression. Go for some glamour in a strapless gown or why not let the wedding dress of Kate, Duchess of Cambridge inspire you to choose long, lacey sleeves. .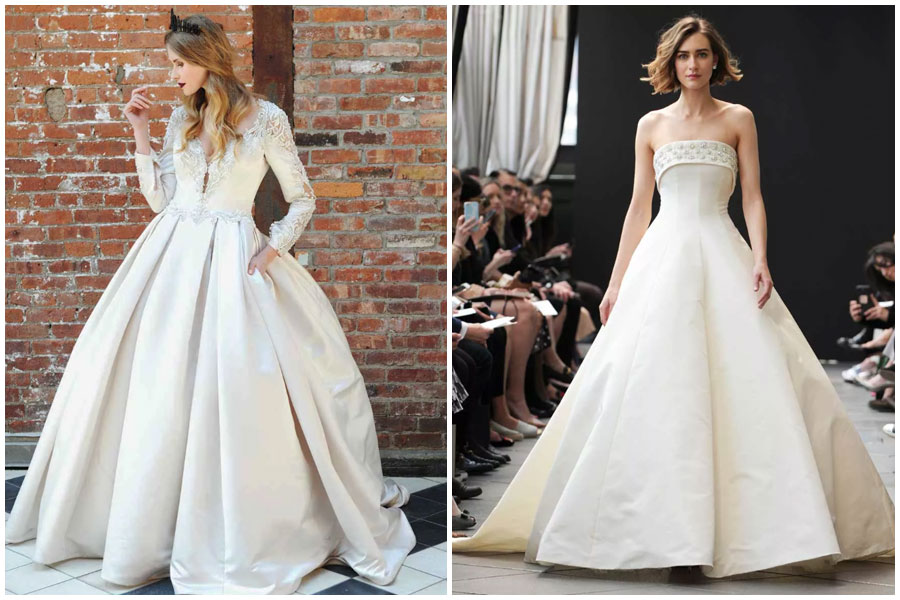 The suit
A classic black or dark blue three-piece suit of course remains the safe choice for the groom. But maybe you'd like to make more of a fashion statement. Like a pair of trousers and a waistcoat in a lighter colour. They'll look very cheerful and are perfect for summer weddings.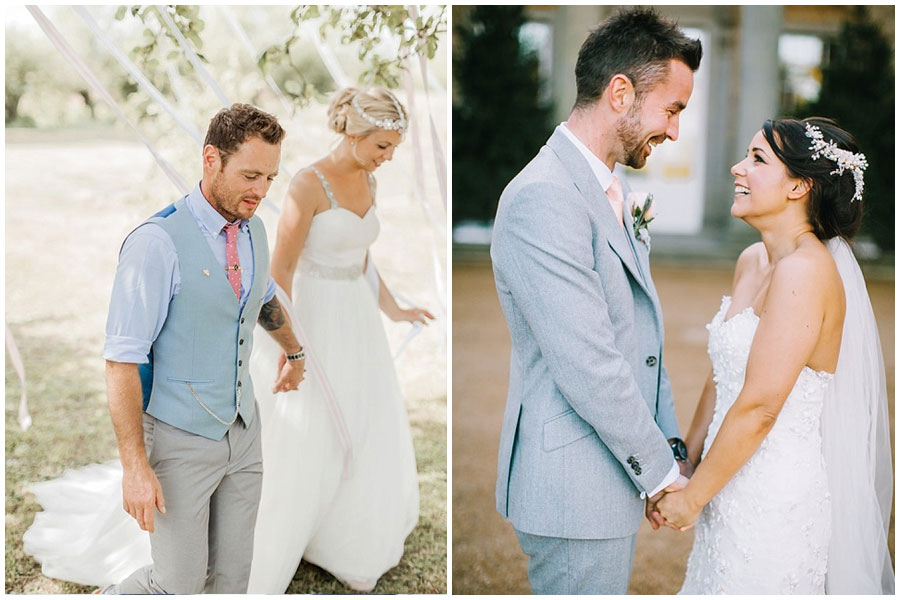 Really trendy grooms in 2019, however, will resolutely opt for a checked suit, as this pattern is casual, fun and great for rustic weddings. They naturally come in lots of different colours and sizes, depending on the material, so the possibilities are literally endless.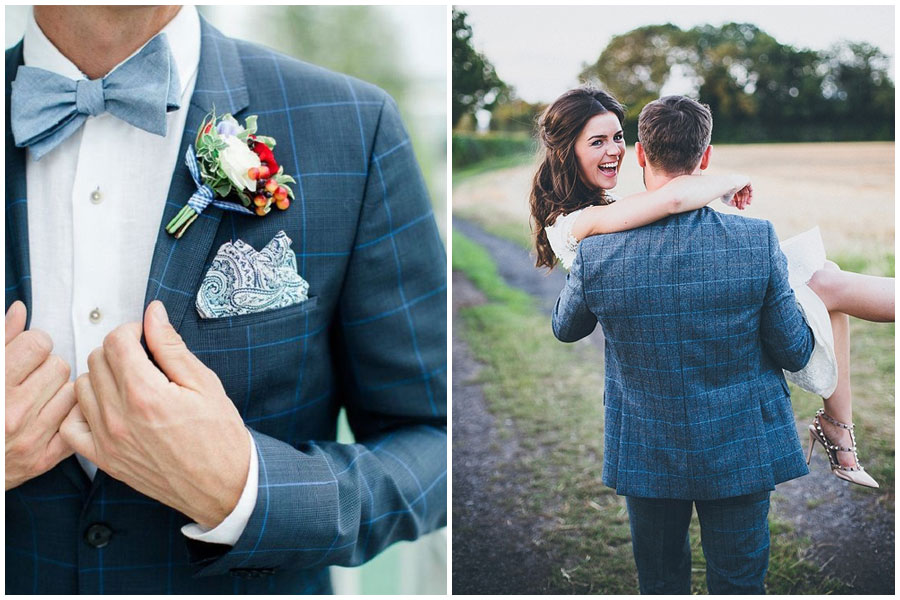 Slim fit is also the design for 2019, from top to bottom. It makes any man look more athletic, because a close-fitting waistcoat emphasises the shoulders and chest.
And then there are the sneakers. Their reign is well and truly over. So go out and invest in a quality pair of dress shoes that fit your outfit.
Wedding rings
Never a wedding without rings. Everyone who has ever gone out to buy wedding rings is of course after a fashionable design, which is why we have put together some tips for you.
Rose gold may be past it, but wedding rings in yellow gold are well and truly back in 2019. They're classic and timeless, after all, and are always a winner.
We see flowers return as a theme for the ladies, as an elegant ring with a floral pattern - preferably incorporating a precious stone - is trendier than ever, while a decorative flower is a possibility too.
And have you ever thought about wedding rings in two colours? They combine silver with a gold detail in a super stylish mix.

Decorations
The greenery trend is still alive and kicking, with flowers and foliage randomly decorating the venue, from flower arrangements on the tables to green garlands above the doors.
Flowers, then, are a must! But in 2019, it's all about tropical specimens, like king protea, pastel-colour orchids and arum lilies.
All of these natural materials will give your venue an exceedingly rustic look. Some couples even go for upcycling and choose to use discarded scaffolding wood to create decorative pieces. By all means let your imagination run wild!