Proper care for your gold ring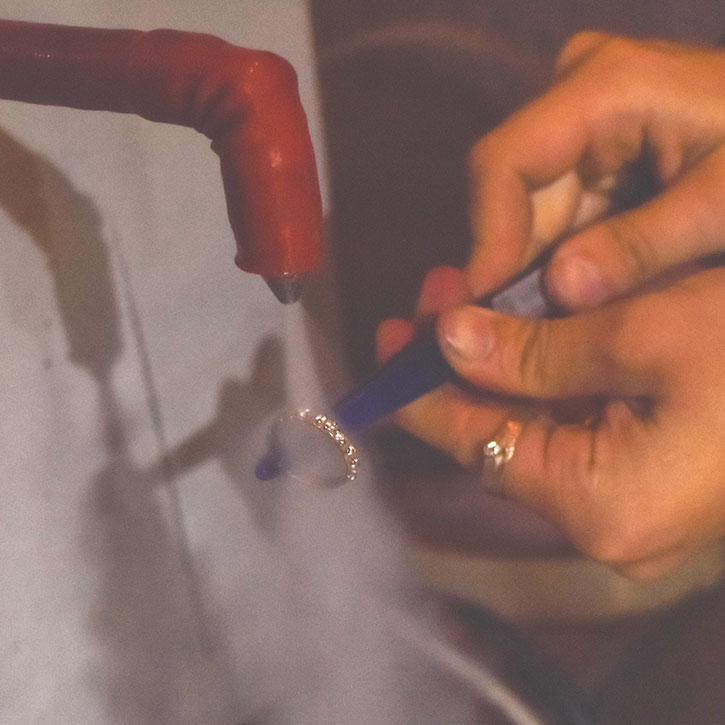 How to care properly for your gold rings?
Buying a gold ring is an investment for the future. Not only because it will last you many years, it will likely also be passed on to later generations. At least if you care for it properly.
Caring for gold rings
Gold rings are quite resilient, but not indestructible. Sometimes they need some TLC. So check out our tips below to guarantee your ring will last you a lifetime.
Be careful with sand
If you're planning on pottering in the garden, then it's best to take off your ring. Because grains of sand can cause scratches that could affect its beautiful sheen.
Be careful with hardcore exercise and heavy work
You don't need your gold ring while you're exercising. Not only is jewellery unnecessary in this case, the power you use to do your exercises on the fitness equipment might distort the metal! When you're moving house, too, it's best to get rid of your ring, as you'll be carrying lots of heavy boxes.
Store in a dark, dry place
Make sure to choose a dark, dry place like a jewellery box if you need to store your ring for an extended period of time.. And another tip from us: never put your jewellery box in a dresser or the wardrobe, as that's the first place burglars will look for valuables.
Cleaning
Cleaning gold rings is surprisingly easy, because, believe it or not, you don't need special products to do it. A little washing-up liquid or degreasing soap is all that's needed.
Put some lukewarm water in a bowl and add a few drops of washing-up liquid.
Put your gold ring in the water and soak for 5 minutes.
Clean your ring with a soft toothbrush and remove all dirt.
Rinse away any excess soap and pat your ring dry with a clean towel.
Polishing
Gold can fade a little over time, especially when you've been wearing your ring for many years. Rest assured, though, that some elbow grease will make it shine again in all its glory. Although it's best to leave this to an expert to avoid damaging your precious jewellery. Don't hesitate to visit us in our shop in Antwerp for more information.