Ring prices: how much does a wedding ring cost?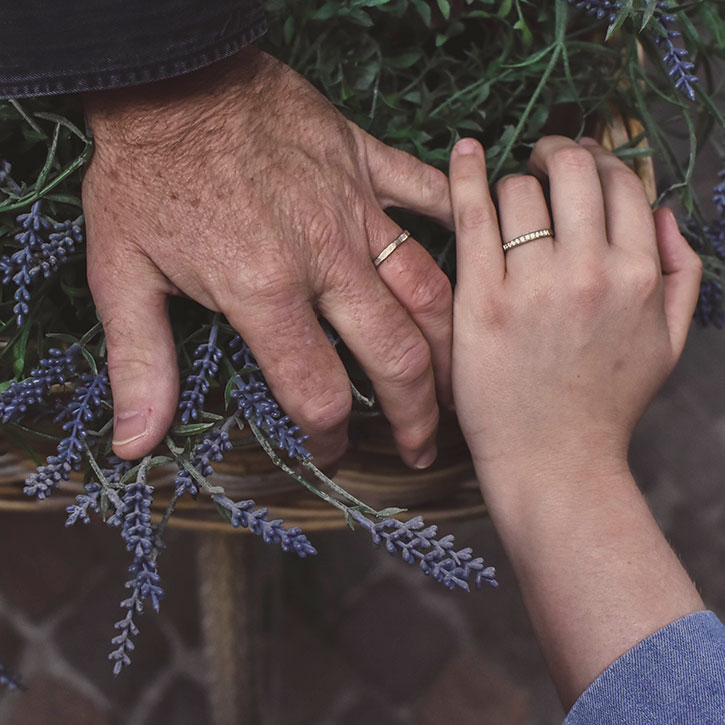 In one of our previous articles we already discussed the budget for an engagement ring. But how much should a wedding ring cost? You can find the answer to this question below.
What budget do you need for a wedding ring?
How much budget you need to provide for wedding rings is up to you. There are no rules for this.
So look for a model you like. Because you will wear this ring for the rest of your life. The cost price then plays less of a role.
By the way; in our collection there are rings in different price ranges. So there's something for all tastes.
Price guide for wedding rings
Over the years, hundreds of couples have bought a wedding ring in our jewelry store. If we look at the total cost, we see that most people foresee a budget of €1200 to €1500 for both rings (him and her).
Below are some starting prices for wedding rings:
Rings in 18kt gold: from €700 per pair
Rings in 14kt gold: from €615 per pair
Rings in silver: from €300 per pair
What determines the price of wedding rings?
You immediately see that there is a lot of variation in the prices of wedding rings. The cost is determined by:
Material. A ring in 18kt gold is more expensive than one in 14kt. Silver is cheaper than gold.
Diamonds. There are beautiful wedding rings without diamonds. One or more stones raise the price.
Thickness. A wide ring simply requires more material than a thin ring.
Complexity. A simple wedding ring is cheaper than a very complex design because it takes less time.
Price list
Would you like to receive the pricelist with the complete collection? Please send an email to info@wimmeeussen.be. Or visit our shop in Antwerp.