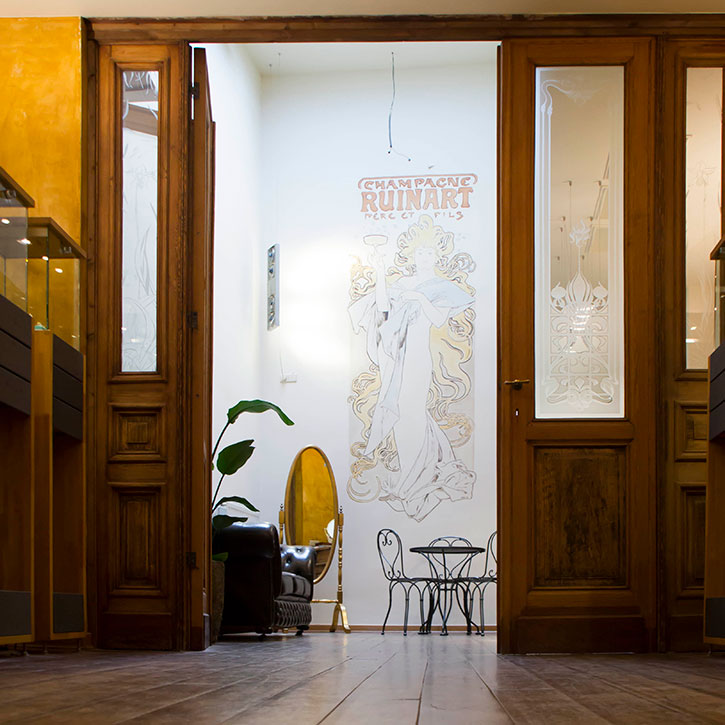 BUYING JEWELry in ANTWERP
Looking for a jeweler in Antwerp? Pay a visit to goldsmith Wim Meeussen. You can find us at the following address: Wijngaardstraat 11 2000 Antwerp.
The difference between a jeweler and a goldsmith
A goldsmith is a craftsman with his own studio in which he designs, manufactures and repairs jewellery. Sometimes a goldsmith also has a shop in which he receives customers and sells jewelry, as with Wim Meeussen. Thanks to this approach, Wim can easily respond to the questions of customers and compose each piece of jewellery as desired.
A jeweler is an intermediary. That is why customization is not always possible. Moreover, there is often a lack of the necessary technical knowledge to guide customers through the various materials and fits. Sometimes a jeweler employs a goldsmith to carry out repairs, but that is not always the case.
Read more about Wim and his team.
Our shop in Antwerp
For a jeweler in the historic centre of Antwerp you really don't have to look any further. Because at goldsmith Wim Meeussen you will discover the most beautiful jewels, ranging from bracelets to wedding rings. Visit our shop in the Wijngaardstraat and get inspired.