Personalised cufflinks: the new must-have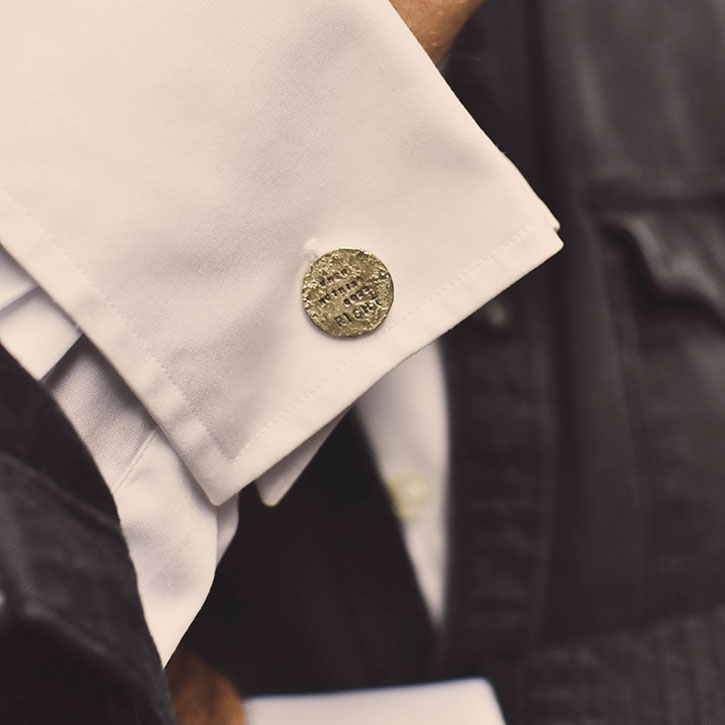 Why every man needs customised cufflinks
No suit is truly complete without a nice pair of cufflinks. You could of course decide to get yourself a set in the clothes shop around the corner, but nothing looks more distinguished than a pair of custom cufflinks.
Personal branding
A set of personalised cufflinks is like personal branding: it shows others who you are. So if you love golf, you pick a pattern in the shape of a golf ball, while for special occasions, like your wedding, you can have the date or initials of the love of your life engraved in them.
It's one of the few accessories for men
While women can show off their earrings, necklaces, bracelets and rings, men are a lot more limited when it comes to jewellery. This is why you should treat yourself to a pair of custom-made cufflinks.
They fit perfectly
Cufflinks provide the finishing touch to your outfit. Unfortunately, though, it's not always easy to find a design that suits your outfit to a tee, which makes tailored work a good idea. At Wim Meeussen's studio, you choose the look of your brand new pair of cufflinks. There are literally hundreds of ways to customise them, from the material to the design or engraving.
They make great presents
Personalised cufflinks usually make an appearance at weddings, but they're also perfect as presents. You could consider surprising your dear husband with some personalised cufflinks for your anniversary, for example. Or why not present your staff with a pair when they retire? They are bound to be delighted!